On Enhancing ICANN Accountability
Thursday May 29, 2014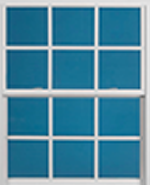 In its overview on Enhancing ICANN Accountability, ICANN's Senior Advisor to the President on Strategy graciously offers a window of "opportunity for public dialogue and community feedback" to be heard during an "accountability discussion that will take place entirely within the ICANN community". The overview sets forth a number of questions to the public that were designed by ICANN to provide input to the ICANN Accountability Working Group, in order for ICANN to craft the framework for its Accountability to the Public. Primarily, ICANN would like to consider the issues that the public identifies as being core to strengthening such accountability.
In essence, Accountability is the answerability, liability, and expectation of account-giving, in response to, and remediation of, organizational misconduct. Thus, the issue underscoring reasonable and growing Public concern is that the ethical development of a framework for accountability should endeavor to correspond to those whom which an Organization should be answerable, as opposed to the Organization itself. It should address how they may, independent of the Organization, hold the Organization liable to remediation, and it should reflect that the Organization truly believes that account-giving is forthcoming.
In ethics, and in governance, the core issue necessitating accountability is the preservation of social equity within a diverse power spectrum comprised of individual citizens, fledgling businesses, governments varying in size and nature, special interests and larger corporations. Throughout history nations have struggled with preventing failures in ability to maintain the fairly impartial administration of accountability from evolving into anarchy or tyranny at either extreme. Today, modern governments largely curtail a breakdown in systemic accountability through the separation of mutually dependent structures, each empowered with mechanisms to hold the other accountable, bolstered by processes to facilitate public recourse.
In the current trajectory towards Internet Governance and the Framework for accountability, when ICANN finally determines how it should be accountable to the greater global community comprising individuals, governments and businesses that must increasingly depend on the impartial provision of IANA functions far into the future, the Public may hope to continue to find opportunities to address ICANN, via well established procedures, such as the submission of complaints to ICANN's "Office of the Ombudsman" in accordance with the bylaws instated by ICANN. It should be noted that the common definition of Ombudsman is "a government official appointed to receive and investigate complaints against abuses or capricious acts of its officials". Individual, Corporate and National Citizens of the Internet may feel fortunate that such an Office exists at present. To this effect, the burden is on these very Citizens to collaboratively ensure that Accountability is adequately and enduringly developed to preserve the equity of the structures governing the Internet of tomorrow.
Ref: https://www.icann.org/public-comments/enhancing-accountability-2014-05-06-en